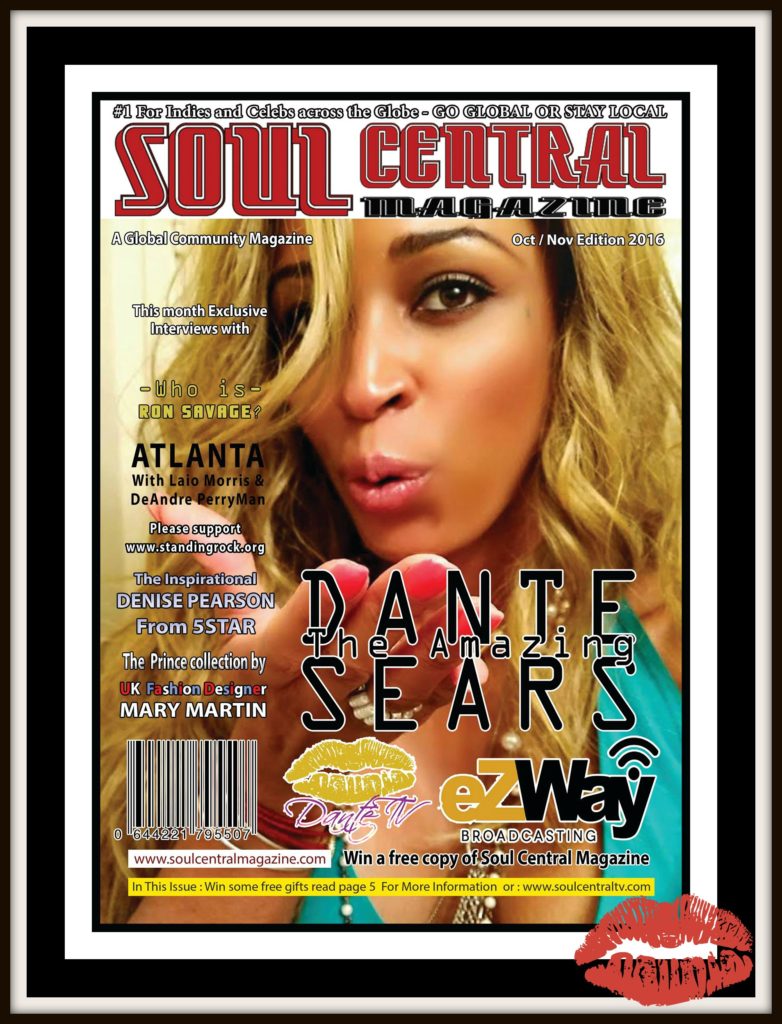 Dante TV founder Dante Sears is featured on the October/November  cover of Soul Central Magazine. The issue features a four page pictorial spread on Dante', including photos of her on luxurious Yachts, including a seven million dollar Pershing Yacht and a 6.7 million dollar Italian made Riva Yacht. Both yachts are graciously appointed.  Dante chose the Riva Yacht as her favorite. Check out her story in Soul Central Magazine and let us know which yacht you would buy.
Dante is hailed as this generations next Oprah, or #Doprah as she calls it. Since joining the #eZWay team, she has sky-rocketed to the pages of Hollywood Weekly Magazine and the cover of Soul Central Magazine.
Dante Sears is the host of the talk show that's creating 'Crazy, Sexy, HEALTHY Relationships',  Kiss and Tell with Dante Sears and the star of the selfie-cam reality show OMG Dante, highlighting her empowered lifestyle. Crowned "The Queen of Broadcast Media" in Beverly Hills on October 16, 2016 by The Queen of Asia Pacific Pageant, Dante's star is quickly rising, as she aims to 'Heal the World Through Entertainment" with the influence of her network, DANTE TV (WAZKAL, eZWay TV).
eZWay CEo Eric Zuley has taken Ms. Sears under his wing to help develop her career. As an entrepreneur, consultant, and holistic health specialist, Dante Sears is now involved in development of eZWay to Health, eZWay TV, and eZWay Promotions.
Soul Central Magazine is a London, United Kingdom (UK) based  magazine that features independent artists, non-profits, and celebrities.  The Magazine is also based in Los Angeles and Atlanta.
Featured Yachts are for sale, brokered by Orange Coast Yachts.
Contact Us for Purchasing Details.