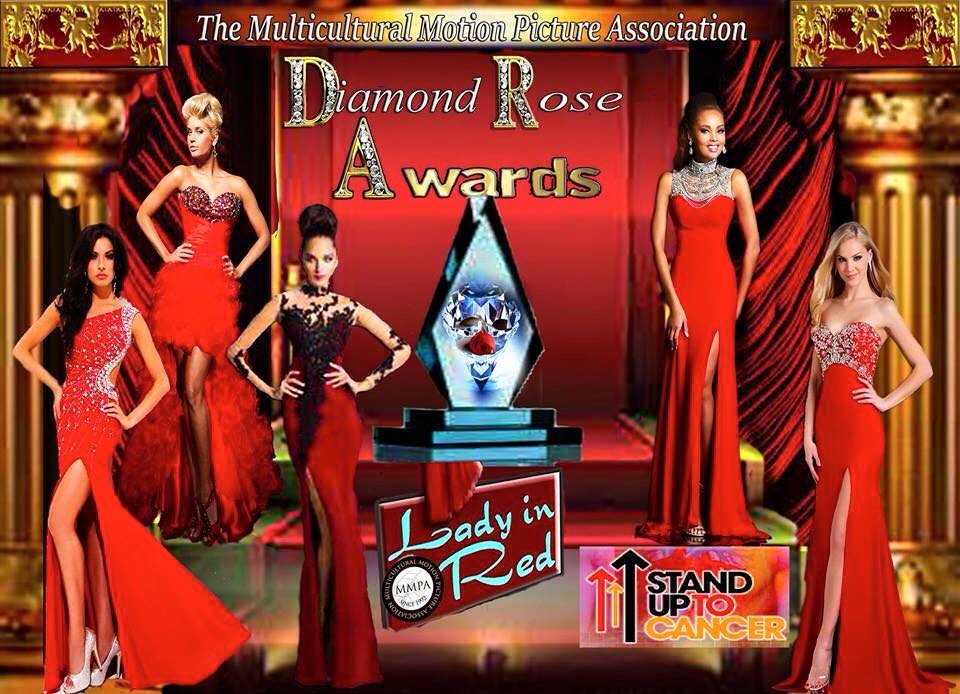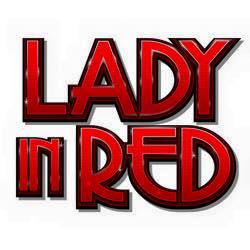 On November 1, 2016, The Multicultural Motion Picture Association Announced its 2016 nominees of the 8th Annual rose Diamond Awards Recipients. Dante Sears, Founder of DANTE TV, is nominated for a media award.
The Ceremony takes place Sunday, November 13, 2016 at the graciously appointed Peninsula Hotel Beverly Hills.
Red Carpet Starts at 4PM PST.
Dinner at 5PM.
  MMPA Founder Jarvee Hutcherson released the following statement via social media:
"The Peninsula Beverly Hills is looking forward to hosting the 8th Annual Diamond Rose Awards… "Lady In Red" at its hotel. Plans and Preparation are underway for this exciting prestigious benefit, set for Sunday, November 13th, 4PM Red Carpet Arrivals, Cocktail Reception with Dinner, Awards Presentations and Entertainment  following."
The 8th Annual Diamond Rose Award Nominees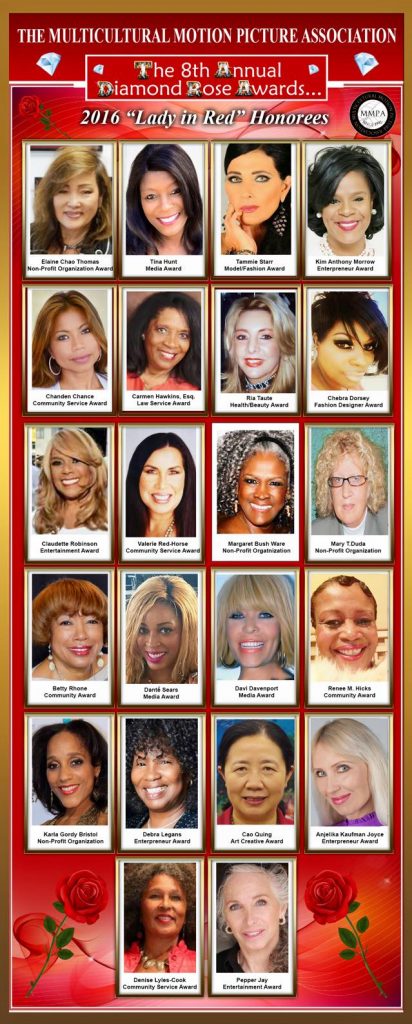 The evening will pay special recognition to women for their outstanding contributions and achievements in their professions and civic involvement, while benefitting MMPA Educational Scholarship Fund & Stand Up For Cancer.
This year's nominees include Philanthropreneur and DANTE TV Founder Dante Sears, Producer Pepper Jay, Artist and Nasa Technologist Mary T. Duda, Real Estate Superstar Anjelica Kauffman Joyce, and Non-Profit Director Karla Gordy Bristol.
Past recipients include Michael Jackson's Nurse Dr. Cherliyn Lee, Dame Shellie Hunt, Congresswoman Diane Watson, Arts for Peace Director Munni Irone, International Recording Artist Carmelita Pittman, Mario Lopez, and DOME Entertainment CEO  Denice O'Brien.  The MMPA has honored celebrities and leaders with its Diversity Awards. Past recipients and attendees include Oprah Winfrey, Actor Michael Clarke Duncan, actress Natalie Raitano, Dakota Fanning, Persia White, Dwayne "The Rock" Johnson, Meagan Good, Actors Ted Danson, Gary Busey, Traci Bingham, Terrence Howard and Taraji P. Henson, Tichina Arnold, Carlos Menica, Vince Vaughn, Anthony Anderson, Sandra Oh, Matt Dillon, Patrick Dempsey, Jesse McCartney.
Tickets can be purchase by PayPal or contacting the MMPA office at (310) 497-4554.
Hurry Purchase Your VIP Tickets
This Elegant Evening will ting with the harmonic sounds of a golden harp as we feast in luxury.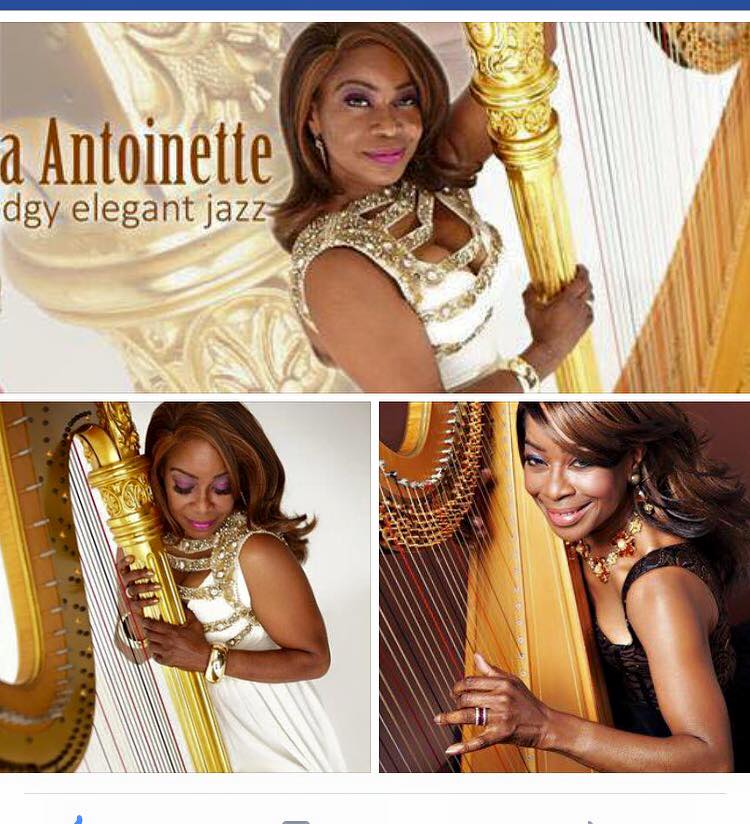 Join Us for an evening of networking, cocktails, jazz, and celebration.